Doctor Who Weekends Start This Saturday on Watch TV
In the thrilling run up to new Doctor Who, Watch TV are giving us Doctor Who weekends! Good news for any Sky, cable, Virgin or TalkTalk viewers.
They promise us repeats of new Who, plus classic episodes and documentary / entertainment shows.

Starting at 2pm on Saturday we have Doctor Who: The Doctors Revisited, starting at episode 1, a half hour show all about the Hartnell years, followed at 2.30pm by Dr Who: The Aztecs, a Hartnell classic. A great intro to the first Doctor for the uninitiated.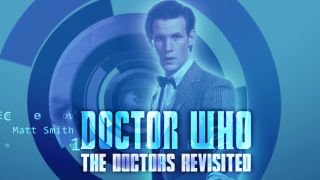 Doctor Who: The Doctors Revisited is an exclusive BBC America produced show, screening for the first time as part of this season. With each episode, Watch have chosen a classic episode to show afterwards – here is a quick breakdown of what they have in store for us!

William Hartnell – The Aztecs

Patrick Troughton – Tomb of the Cybermen

Jon Pertwee – Spearhead from Space

Tom Baker – Pyramids of Mars

Peter Davison – Earthshock

Colin Baker – Vengeance on Varos

Sylvester McCoy – Battlefield

Paul McGann – Doctor Who: The Movie

Christopher Eccleston – Bad Wolf

David Tennant – The Stolen Earth

Matt Smith – The Impossible Astronaut

This weekend's viewing includes a repeat of the 2010 Doctor. Who at the Proms, two documentaries with interviews from cast and crew, and a repeat showing of the Voyage of the Damned Christmas special with guest star Kylie Minogue.
This all looks like a great start to their Who season, and it looks like they have another 6 weeks of classic episodes and features planned!
Geek Pride are pleased to announce that to celebrate the 50th anniversary of Doctor Who, we will be dedicating the month of November to the show. So come join us and look out for a number of articles and other fun stuff from a range of our writers!
Comments
comments