Each year the European Space Agency opens its doors to space enthousiasts from all over the world. The first Sunday of October is dedicated to those that are interested to learn more about space, about ESA's recent missions and the impact each small action we take has on the world around us.
The event is normally held in Noordwijk, near Hague, in The Netherlands and it is amazing! You can interact with astronauts, with engineers, see the latest space rovers and plants that have travelled into outer space, learn about satelites and did I mention the artificial sun, already?
This year, however, our dear friend Corona kept the event from being held as usual. Normally there would be thousands of people flocking through the halls of the ESA building, trying to keep up the pace to see and learn as much as possible, this time around, however, we all got to enjoy it from the comfort of our own homes.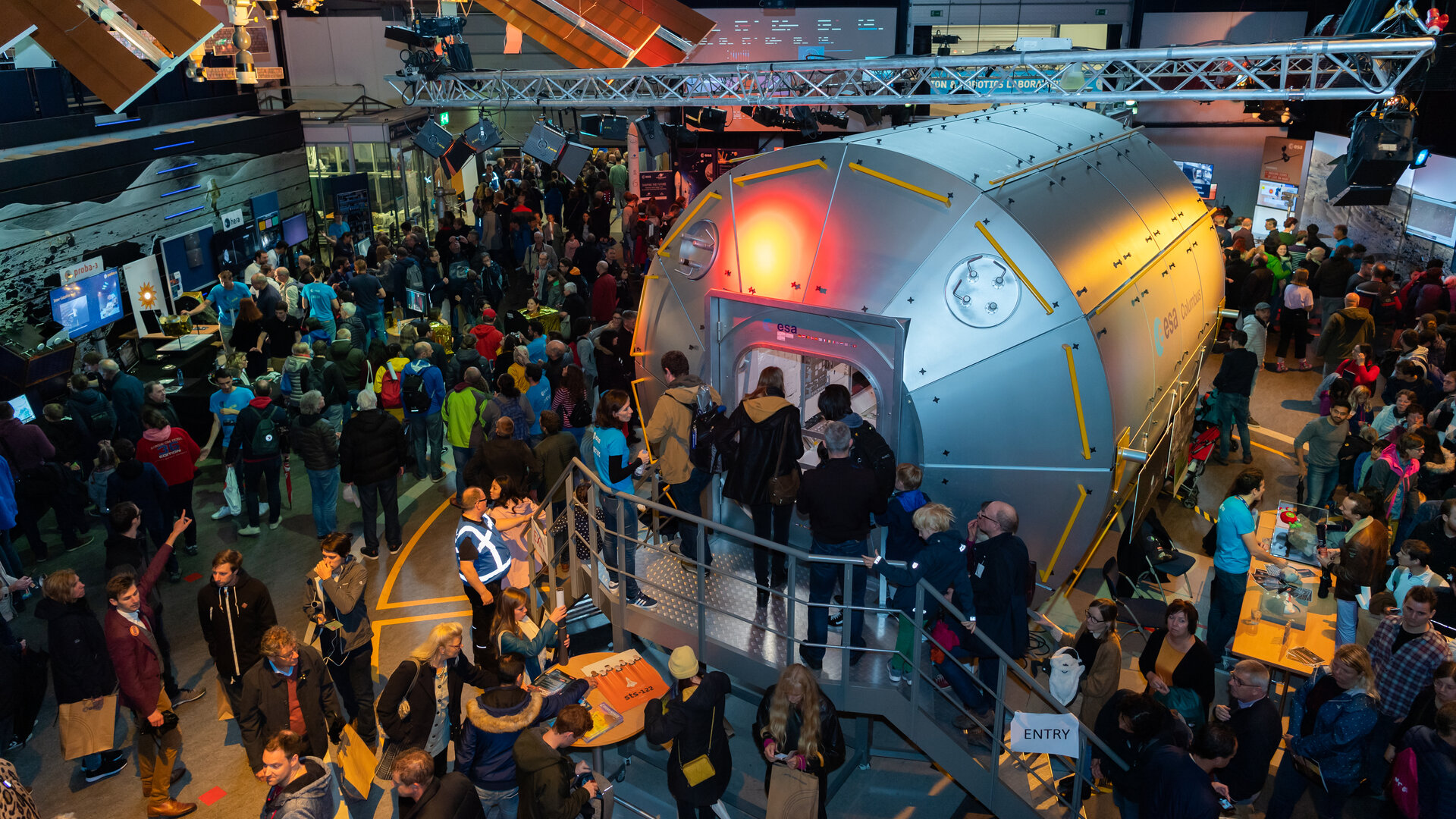 This was back in the good old days (2019).
The theme was 'ESA and the environment' and, while the focus was split among different 'rooms' featuring different speakers, the underlying urgency of finding sustainable ways of energy and ways to prevent the further degradation of our ecosystem was key.
In their own words: Space professionals know the importance of sustainability: the finite resources of a space mission must be managed carefully to keep it running. The same is true down here on spaceship Earth.
While the content of each room is currently not available for viewing on ESA's website, you can see a small presentation of the Space Agency below:
This year the whole experience was much shorter, but it was still as interesting as ever and there was definitely a sense of community as questions were answered live, by people that actually know what they are talking about, and the available chat did not stop for a second.
The next open day will not happen until 2021, however keep your eyes opened for updates on when you can register, as the spots fill up fast.
Until then, you can check out all that ESA has to offer on their website: https://www.esa.int/ and particularly on https://www.esa.int/ESA_Multimedia/ESA_Web_TV, their own tv channel, which features shows in several languages, to allow as many people as possible the chance to learn more about their activity, challenges and news about space, the final frontier.